Air Barriers control the unintended movement of air into and out of a building enclosure. Spray Foam systems provide the highest level of thermal insulation and provides a monolithic, fully sealed air and moisture barrier. The spray applied installation process speeds construction and reduces labor costs substantially.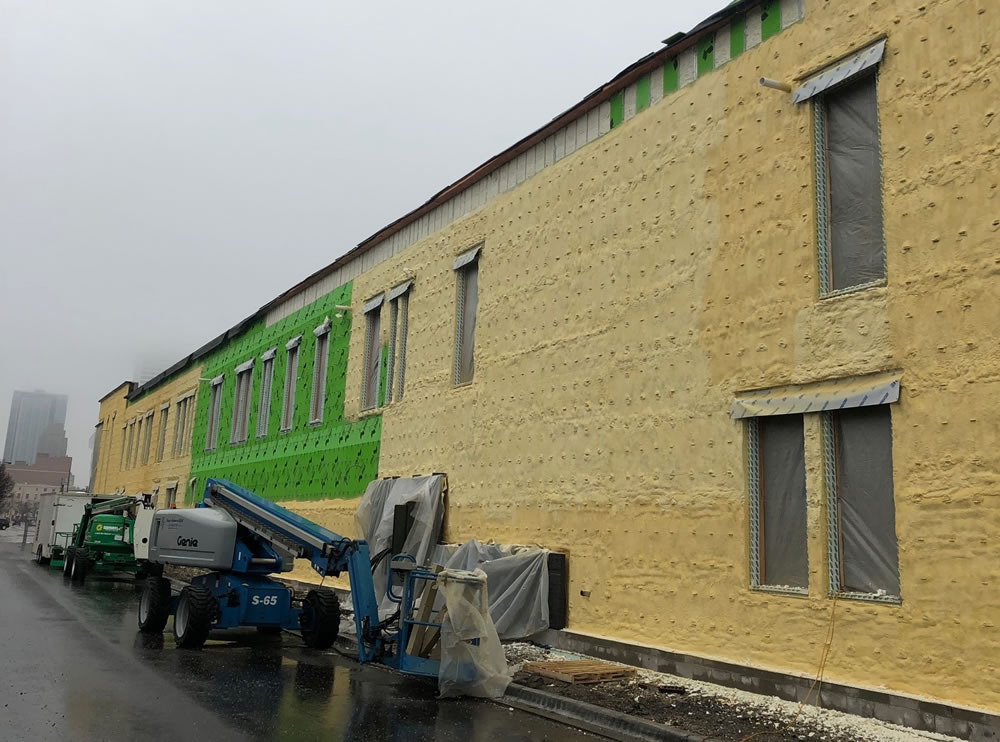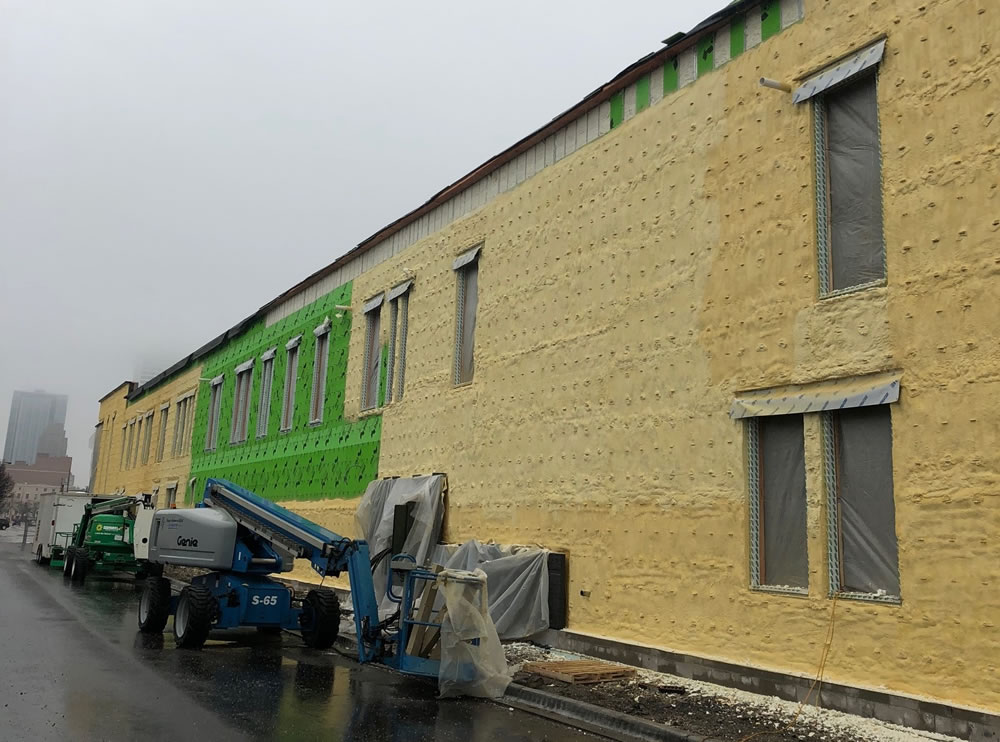 Benefits include:
Seamless
Fully-adhered
Conforms to irregular shapes (masonry anchors)
Strengthens the building structure*
Cost efficient
Thermal Barrier – R-7/ inch
Energy efficient*
Estimate air leakage deduction by up to 83%
Reduce gas bills by more than 40 percent
Reduces electrical consumption in excess of 25 percent
Increased air quality due to lack of air infiltration, reduced allergens and pollens entering the building*
Qualified LEED Certification credits as a green building product*
Contact Us today to learn more about how we can help!